Bringing International Employers and Top Indonesian Talents Together
BritCham Education Centre
Focusing not only on education but also on human resources development (particularly executive development and leadership), this unit offers a holistic approach bringing together Indonesian nationals looking to the UK for their education including internship, mentor buddy, formal education providers and blue-chip employers seeking the best returning talent.
about us
Get in Touch with Us
Do you have any questions for our team on a certain issue? Or would you like to learn more about how we can support your study and career plan?
Latest Podcast
STUDY IN UK 101- Making Your Way to Academic Excellence- SMAN 70 Jakarta
Useful Techniques and Scholarship Opportunities to Study in the UK
Debunking the Stereotypes about Studying Abroad: the UK Focus
BritCham Videos
Roadmap to Your Study Plan in the UK | Universitas Padjadjaran
The Importance of Employability
FinTech – Bridging the Gap in Financial Services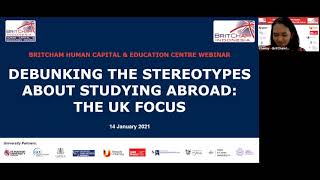 Self Preparations Needed to Study in the UK | BritCham Indonesia Webinar
Patron & Sustaining Sponsors